Andrés Carne de Res - Chía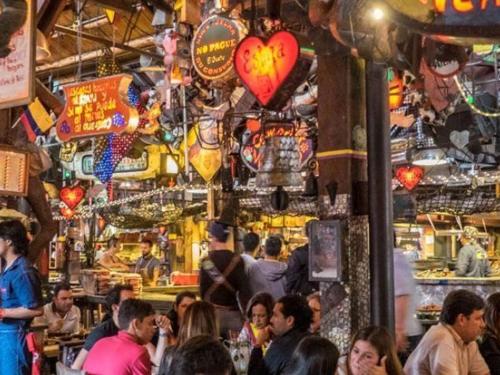 Presented in the New York Times and many publications, this is undoubtedly a "must" if you like to party, eat good Colombian food and visit a place like no other in the world. Do not forget to try the "Lomo a Trapo" or the "Arepa de choclo."

The Plan includes:
Transportation: Bogotá - Chía
2 - hour in Andrés

This activity lasts approximately 7 hours
Bogotá City Tour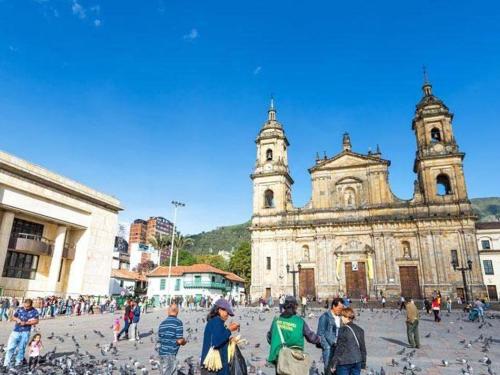 Enjoy a complete guided tour of the main places of interest in Bogotá.
Tourist places:
Gold Museum (Pre-Columbian collection is the most important in the world)
Botero Museum (houses one of the most important art collections in Latin America)
Mint
Santa Clara Museum
Museum of the Emerald
Monserrate Hill
Bolivar plaza
Optional: Zona T and Parque 93
The tour lasts approximately 4 hours
Coffee Production Tour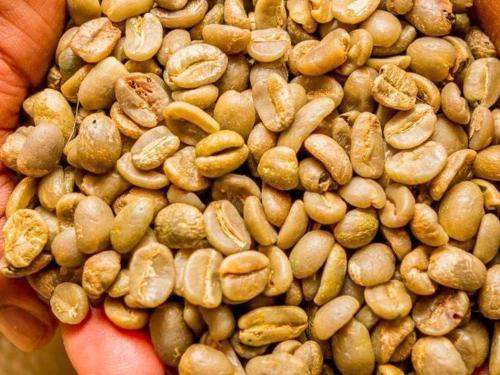 Colombian coffee is known for its flavor and excellent world quality. Learn from the previous process before drinking a delicious cup of Colombian coffee in this entertaining tour.
The Plan includes:
Transportation: Bogotá - Fusagasuga
2-hours wait at the Hacienda Colombia
Optional: stop at El Salto del Tequendama (waterfall of 157 meters high located 2,467 above sea level)
The visit lasts approximately 5 and a half hours
Guatavita & Chía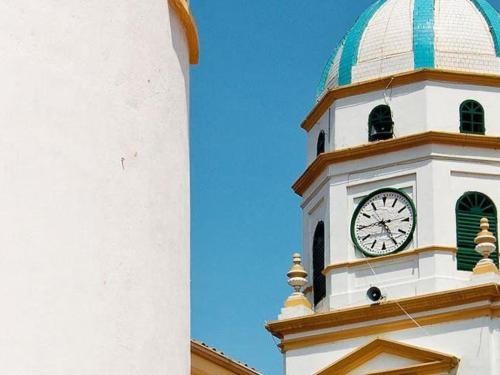 Visit the municipalities of Zipaquirá and Chía municipalities surrounding the city of Bogotá.
Plan includes:
Guided tour of Zipaquirá
Guided tour of Chía
The visit lasts approximately 8 hours
Guatavita, Zipaquirá & Chía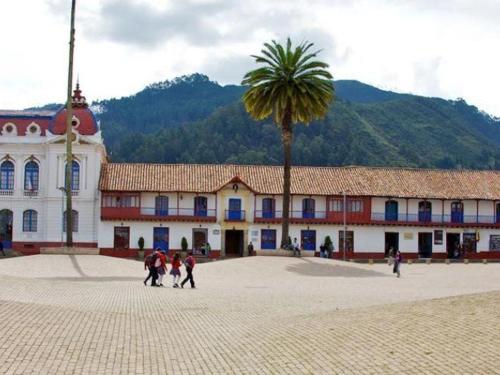 Visit the municípios of Guatavita, Zipaquirá & Chía municipalities surrounding the city of Bogotá.
Plan includes:
Tour of the Guatavita Lagoon
Visit of Zipaquirá
Gyro Tour
The entire tour lasts approximately 12 hours
Laguna de Guatavita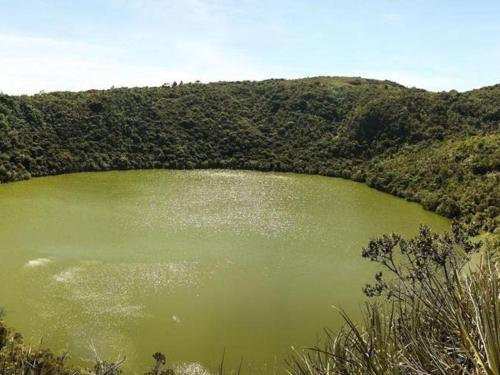 Located about 50 kilometers northeast of Bogota at 3,100 meters above sea level in the Andes mountains, it was a sacred Guatavita lake and ritual center of the Muisca. It is believed that the famous legend of "El Dorado" was held here. about half a millennium ago, it is said that gold - new powder-coated cacique (indigenous tribal chief), could venture into this circular lake of 20 hectares in the ceremonial raft made of reeds and dive into the washing waters off of gold. Then, jewels and other precious offerings were thrown into the lake by the faithful standing by.

Spanish for years searched for sunken treasure. Today you can find the raft figure Cacique gold in the Gold Museum.

Plan includes:
Transport: Bogota - La Calera - Guatavita
Guided tour of the lake and leisure time
The visit lasts about 6 hours
Rock Climbing & Paragliding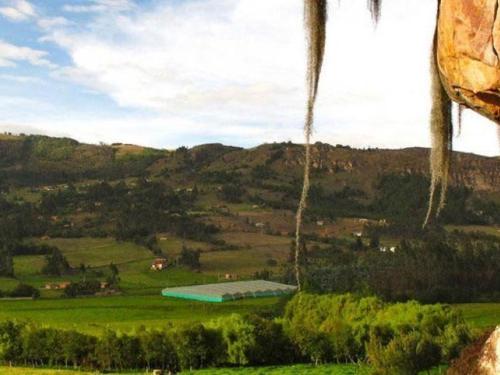 Are you passionate about sports? Fly over the beautiful savanna Sopó or climbing the famous Suesca rocks.
Plan includes:
Transport: Bogota - Suesca or Bogota - Sopó
3 -hour in the place of your choice
The activity lasts about 6 hours
* Equipment rental is an additional cost
Salt Cathedral of Zipaquira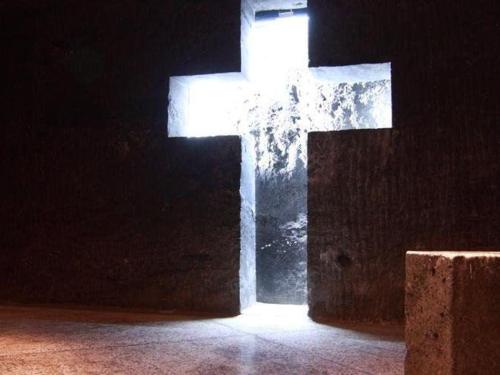 Built within the walls of the salt mines of Zipaquira this amazing underground cathedral is a unique treasure of modern architecture. Do not miss this site!

Plan includes:
Transport: Bogotá - Chía - Cajicá - Zipaquirá
Tour of the Cathedral
Visit Zipaquira
* Optional: Lunch
The visit lasts approximately 6 hours and a half
Villa de Leyva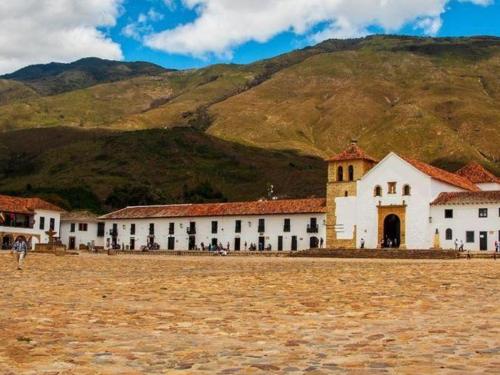 Although it is one of the most beautiful colonial towns in the country with cobblestone roads and whitewashed buildings this magical place is known for its diverse landscapes: from moorland, lakes and waterfalls blue water to desert areas.

Plan includes:
Transport: Bogota - Villa de Leyva. Pit Stop in "El Puente de Boyaca" (National Monument of Independence of Colombia.)
Paseo de Villa de Leyva
* Optional: Ráquira (ceramics capital of Colombia).
The visit lasts about 6 hours
Zipaquirá & Guatavita
Explore theses two wonderful places in one day.

Plan includes:
Visit Zipaquira
Tour of the Laguna de Guatavita
The visit lasts about 9 hours